ITANGAZO RIGENEWE ABASABA GUKORA IBIZAMINI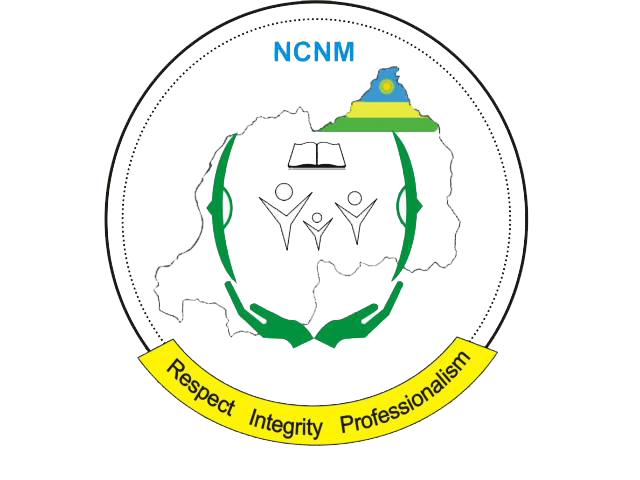 ITANGAZO RIGENEWE ABASABA GUKORA IBIZAMINI (LICENSING EXAMINATION)
UBUYOBOZI BW'INAMA Y'IGIHUGU Y'ABAFOROMOKAZI, ABAFOROMO N'ABABYAZA (NCNM) BURAMENYESHA ABIFUZA KWIYANDIKISHA GUKORA IKIZAMINI (LICENSING EXAMINATION) KIBEMERERA KWANDIKWA NO GUKORA UMWUGA, KO ICYO GIKORWA CYO KWIYANDIKISHA CYATANGIYE UYU MUNSI KUWA KABIRI TARIKI YA 01 KIKABA KIZARANGIRA TARIKI YA 21 NZERI 2020 SAA TANU N'IMINOTA MIRONGO ITANU N'ICYENDA (23:59) Z'IJORO.
ICYITONDERWA
ABEMEREWE KWIYANDIKISHA NI ABARANGIJE AMASHURI Y'UBUFOROMO N'UBUBYAZA NTIBABASHE GUKORA IBIZAMINI NDETSE N'ABABIKOZE BAGATSINDWA ARIKO BAKABA BARI MU CYICIRO CYA MBERE (CAT1): NI UKUVUGA ABAGIZE INOTA MBUMBE RIRI HAGATI YA 40% NA 59.9%) NK' UKO AMATEGEKO N'AMABWIRIZA AGENGA IBIZAMINI ABITEGANYA. ITARIKI Y'AGATEGANYO Y'IKIZAMINI CYANDITSE NI 08.10 2020.
===========================================================
ANNOUNCEMENT FOR LICENSING EXAMINATION
THE MANAGEMENT OF THE NATIONAL COUNCIL OF NURSES AND MIDWIVES (NCNM) INFORMS THOSE WISHING TO APPLY FOR LICENSING EXAMINATION LEADING TO REGISTRATION AND PRACICE, THAT THIS ACTIVITY STARTED TODAY 1st 09 2020 AND IS SCHEDULED TO END ON 21st 09 2020 at 23:59.
PLEASE NOTE
THE ELIGIBLE CANDIDATES ARE THOSE WHO FULFILLED THE ACADEMIC REQUIREMENTS AND HAVE NOT YET SAT FOR THE LICENSING EXAMINATION AND THOSE WHO SAT FOR IT BUT FAILED AND ARE IN CATEGORY ONE (THIS MEANS THOSE WHO SCORED BETWEEN 40% AND 59,9%) AS SPECIFIED IN THE RULES AND REGULATIONS GOVERNING THE EXAMINATION PROCESS. THE TENTATIVE DATE FOR WRITTEN EXAMINATION IS 08.10.2020.
---
---
Post your Comment Here